We offer a comprehensive suite of services to meet your aviation needs.
ASSET MANAGEMENT
Regional Airline Support Group evaluates your entire inventory stock to ensure proper levels are on hand to meet dispatch requirements. This also includes determining if an overstock situation exists and recommending which surplus equipment to sell, saving money, time and space.
CONSIGNMENTS
Regional Airline Support Group is a leader in consignment inventory management. We provide an optimum return-on-inventory value with extensive reporting, insurance, and exceptional care of your inventory.
SURPLUS INVENTORY ACQUISITION
Regional Airline Support Group has the financial resources to purchase excess inventory at a very competitive price.
INVENTORY & ENGINE LEASES
Regional Airline Support Group has extensive experience in landing gears, engine and inventory leases.
ROTABLE MANAGEMENT
We offer component repair management for all of your rotable needs. The experience and reputation Regional Airline Support Group acquired over the years has resulted in many partnerships with repair stations, both domestically and internationally. This valuable network allows Regional Airline Support Group to supply discounted pricing and high-quality, reliable workmanship for our customers.
EXCHANGE POOLS
We have certain rotable components available for exchange only.
TECHNICAL & LOGISTICS CONSULTING
Regional Airline Support Group provides comprehensive consulting services regarding asset management, reliability assessments and logistical support for all of your inventory needs.
PROVISIONING PACKAGES
Regional Airline Support Group has recommended and sold numerous initial provisioning packages to support new fleet types or to increase fleet sizes.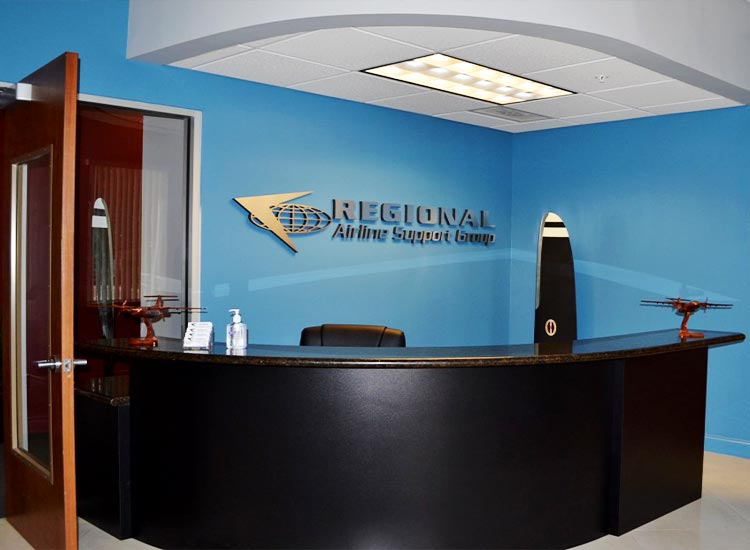 Regional Airline Support Group
3550 NW 126th Avenue
Coral Springs, FL 33065
(954) 979-8130
AOG (Aircraft On Ground) Service
24 Hour Service Available
Regional Airline Support Group provides world-wide emergency AOG service on a 24/7 basis.
To contact our AOG service after normal business hours (EST), please call (954) 979-8130 and our phone service will put you immediately through to a RASG Representative.